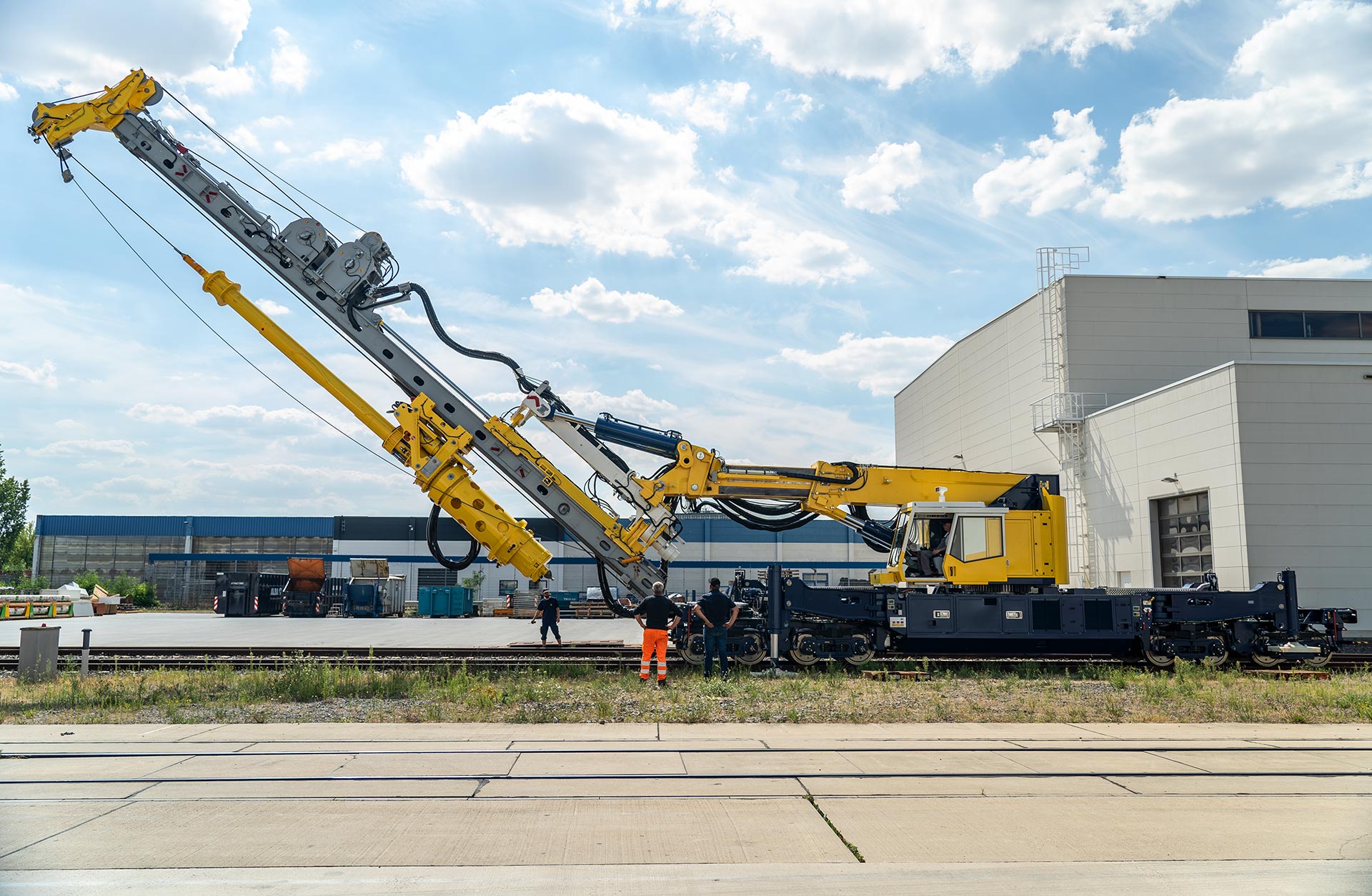 FOUNDATION CONSTRUCTION TRAIN (FCT)
The FCT is a rail-bound special vehicle which, due to its high outreach and high performance, enables foundation types and depths around the track which were previously only possible with considerable effort.
Due to the rail transport, the FCT reaches the construction site close to the rail without the need for costly special transports or temporary construction roads. The short counterweight allows working without blocking the adjacent line. The telescopic boom, specially developed for the mast, allows a large working area around the track. The automatic drilling and positioning control of the mast ensures the highest precision and quality.
The FCT is used for drilling piles for bridge foundations, overhead line masts or noise barriers, for driving sheet piles, fixing railway embankments or even for vibrating stoplogs for ground improvement.
The FCT has been developed by a consortium of TECHNE (chassis and boom) and Bauer RTG (foundation works and equipment specialists).