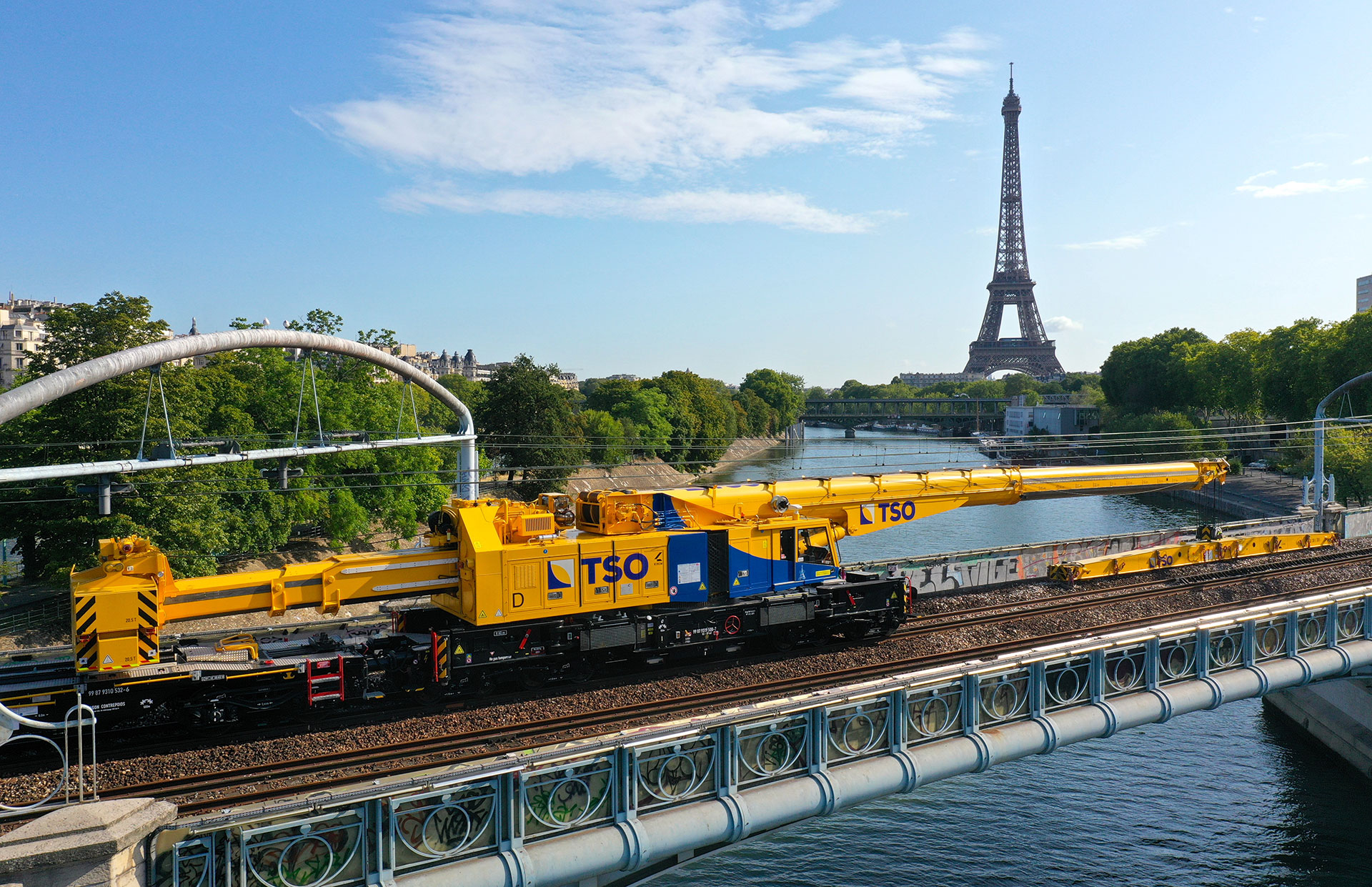 With more than 5500 delivered cranes and a history of more than 100 years, TECHNE KIROW is the world market leader for railway cranes.
Our railway cranes, known as Multi Tasker, can be used in a variety of ways: for example, they salvage rolling stock, build bridges and lay turnouts.
Switch tilting wagons and the "Tracklayer" turnout laying device also make TECHNE KIROW the undisputed world market leader for turnout conversion technology.
The TECHNE KIROW track foundation train with high-performance drilling and pile-driving technology from BAUER RTG sets new standards in the construction of foundations in the railway environment.
With TECHNE KIROW, track construction work for the environmentally friendly means of transport, the railways, takes place with high productivity on the track using rail vehicles. This saves a lot of emissions and is therefore very environmentally friendly.
Our products are typical German engineering products for the railways: they are durable (>30 years), of high quality and therefore very sustainable.