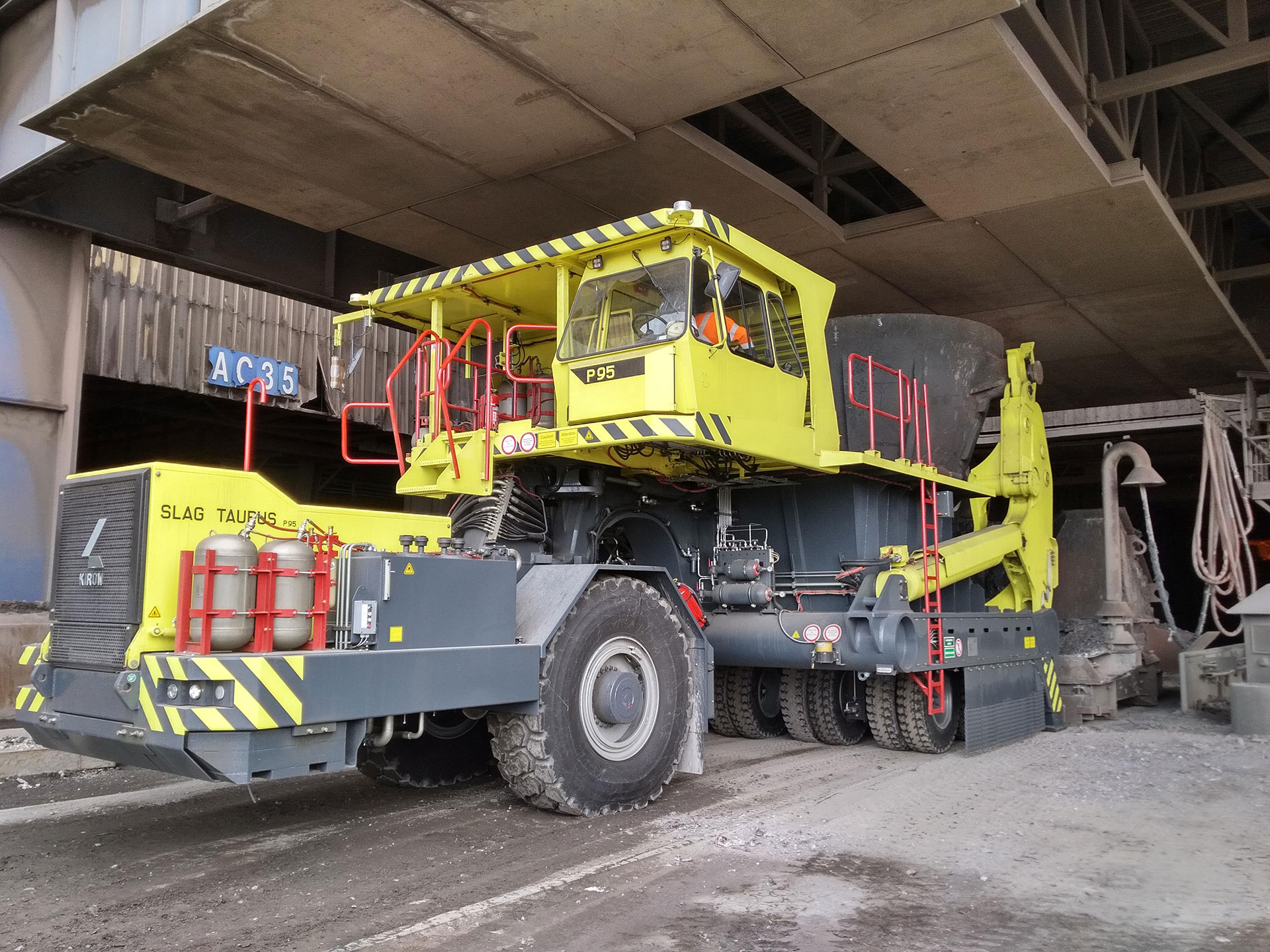 Optimal design in narrow conditions
Maouverable and flexible

read more
Compact design for low pick-up heights
Maouverable and fast in operation

read more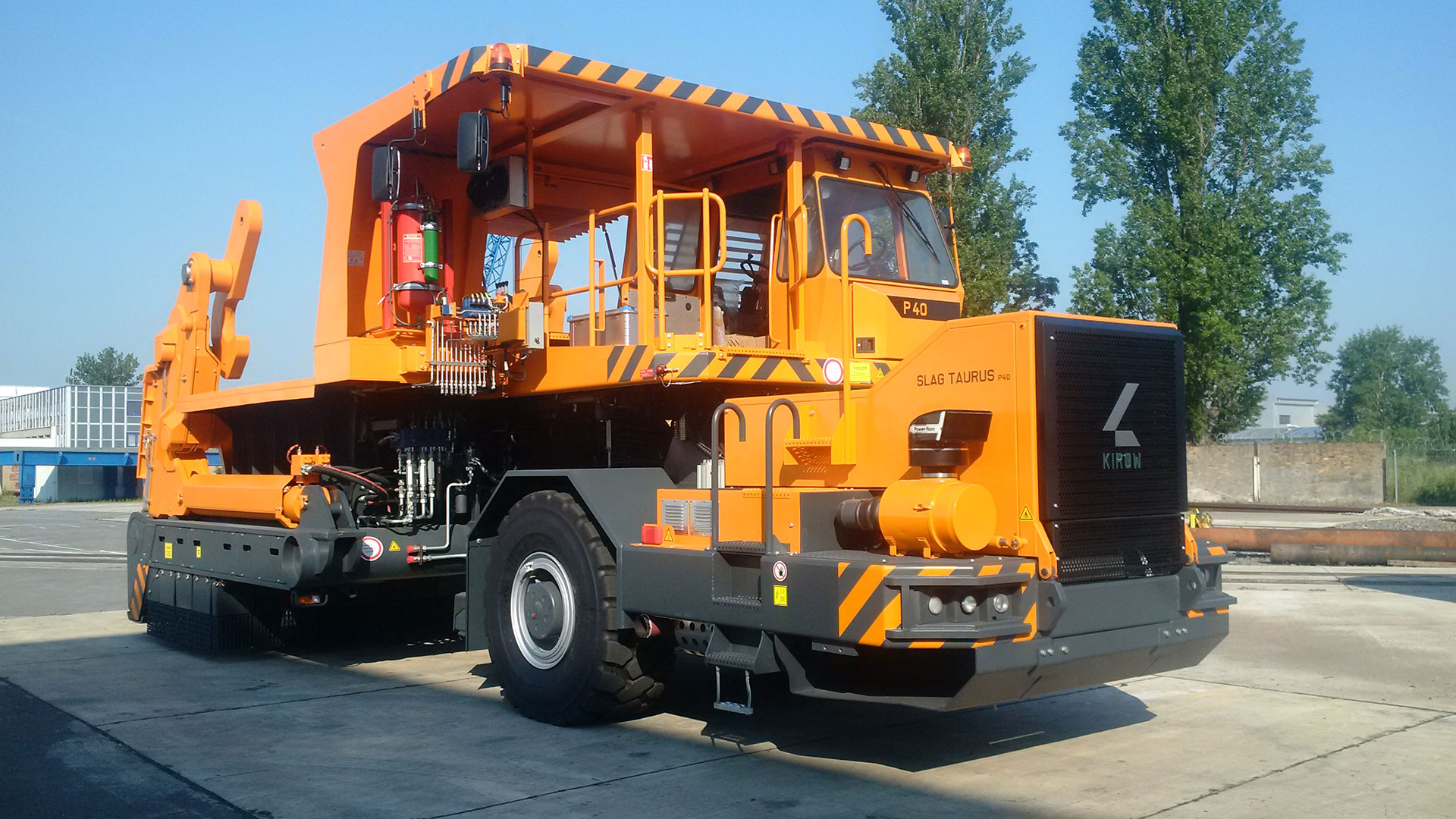 The clear technical concept results in outstanding operational safety, the already proverbial reliability and the unrivaled low life cycle costs of the TECHNE SLAG TAURUS.
PLC-based safety system as a basic on every SLAG TAURUS.
Support system in telescopic design and encapsuled inner hydraulic cylinder
Robust articulated steering system with genuine CAT parts for long service life
Proven and efficient drive concept with premium components
Wet disc brakes, encapsuled and virtually maintenance-free
Spacious driver´s cab for fatigue-free operation
Durable and robust framework, which makes refurbishment and thus a second operating period worthwhile.
Every day, many satisfied drivers and operators contribute to making every new TECHNE slag transporter just that little bit better than the more than 300 vehicles delivered over the past 25 years.

Slag Taurus P
Slag Taurus U